Refresh
"Surface Pro 9 with 5G" is the version with the ARM-based Microsoft SQ3 chip on the Inside. Looks like the Intel model misses out on cellular this year.
Surface Pro 9 webcam has a wider field of view, and is angled slightly differently so you're always in frame even when using the kickstand. 
GoodNotes is coming to Windows soon, just announced.
Now getting a demo of the Surface Slim Pen 2… which isn't new.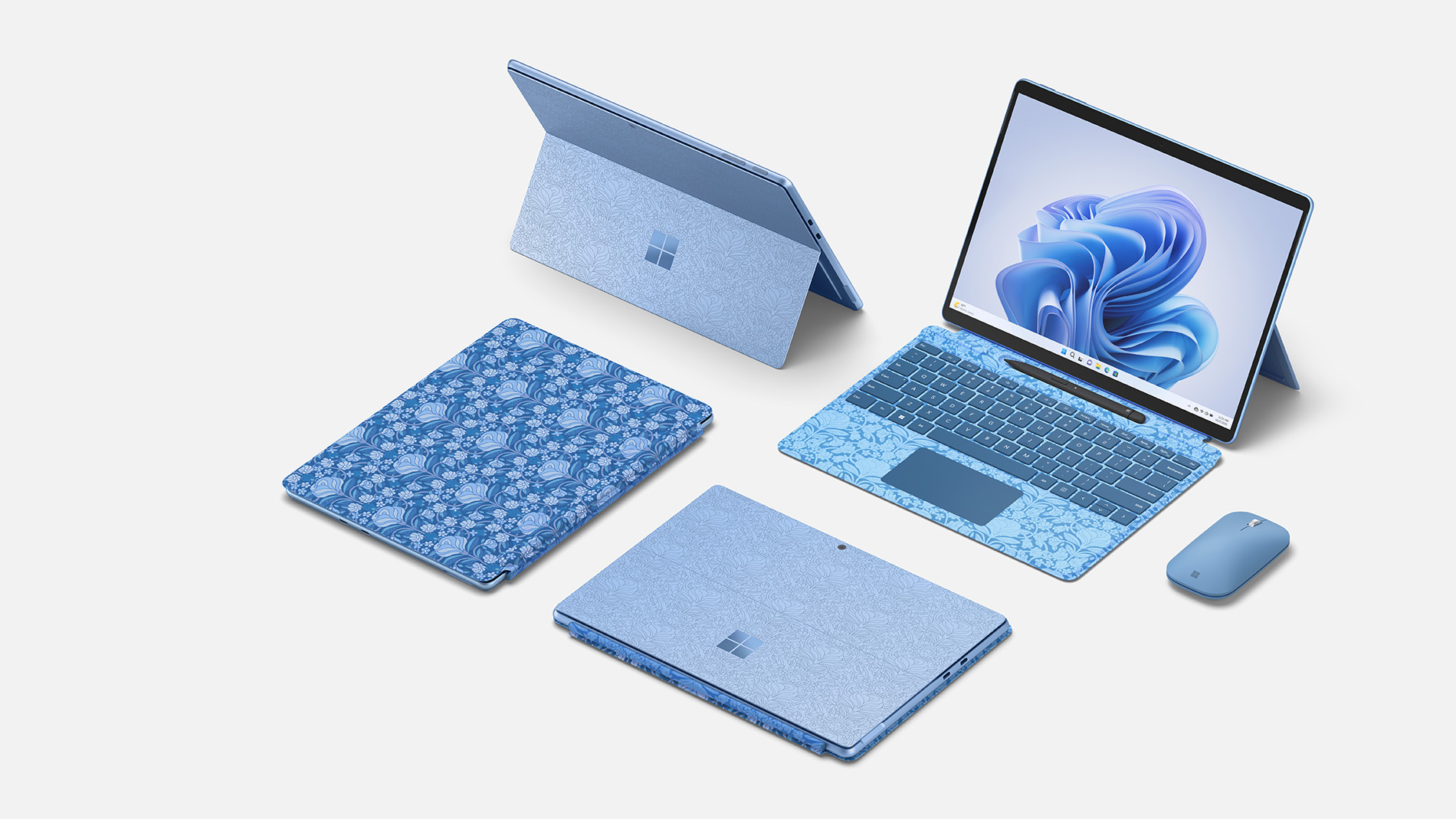 Special edition Liberty version of the Surface Pro 9 with a vibrant blue floral design, reminiscent of the Windows 11 Bloom wallpaper, has also been announced. Looks crazy! 
"Every single part of Surface Pro 9 is meticulously crafted"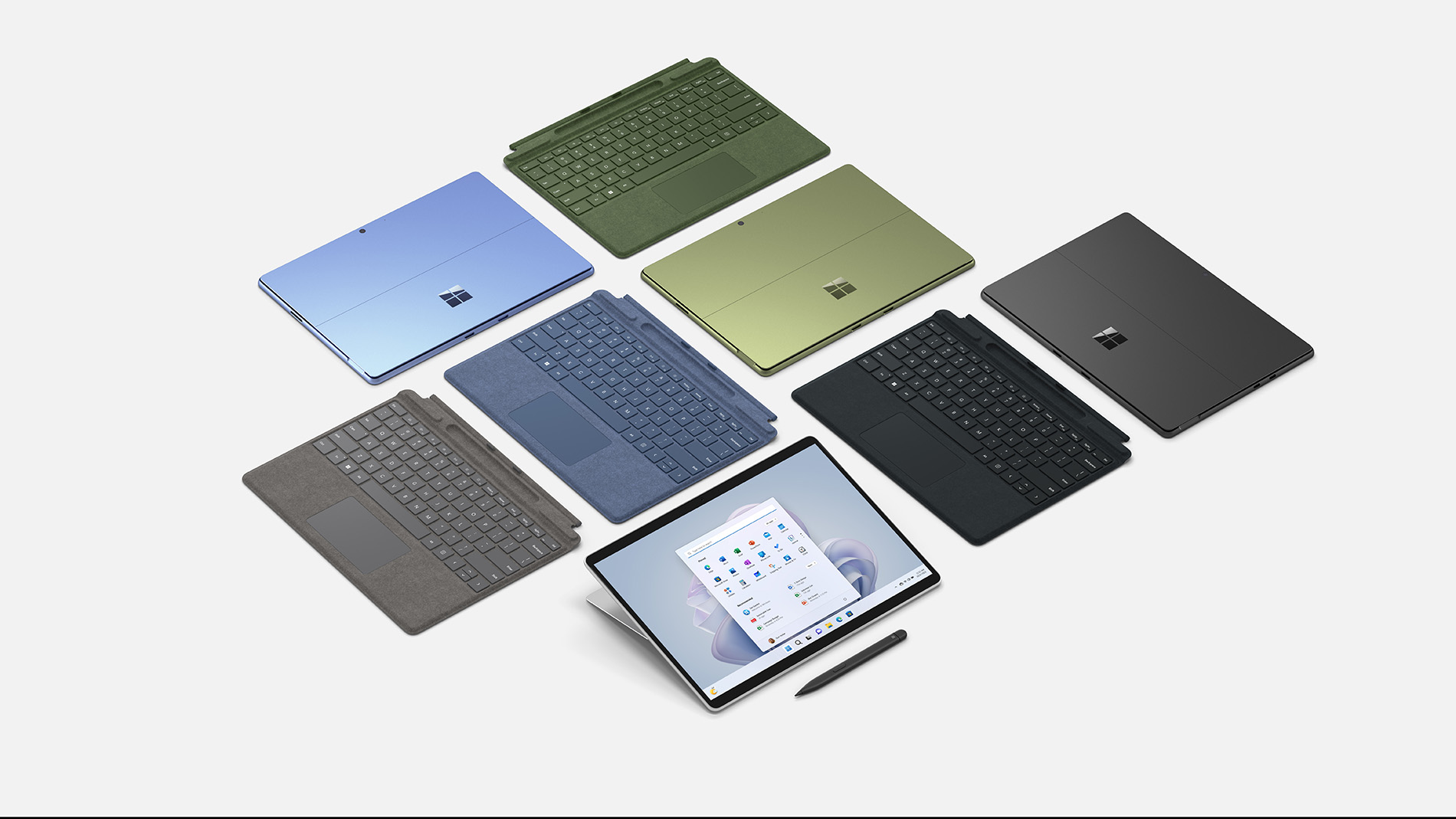 Surface Pro 9 is official! Now with new colors in the form of "Sapphire" and "Forest," Intel 12th-gen, and Microsoft SQ3 chips. It's also the first Surface PC with 5G capabilities, and merges the Surface Pro X with the main Surface Pro line.
iCloud for Windows will integrate photos into the Photos app on Windows 11 soon. And just announced: Apple Music and Apple TV are coming to Xbox and Windows!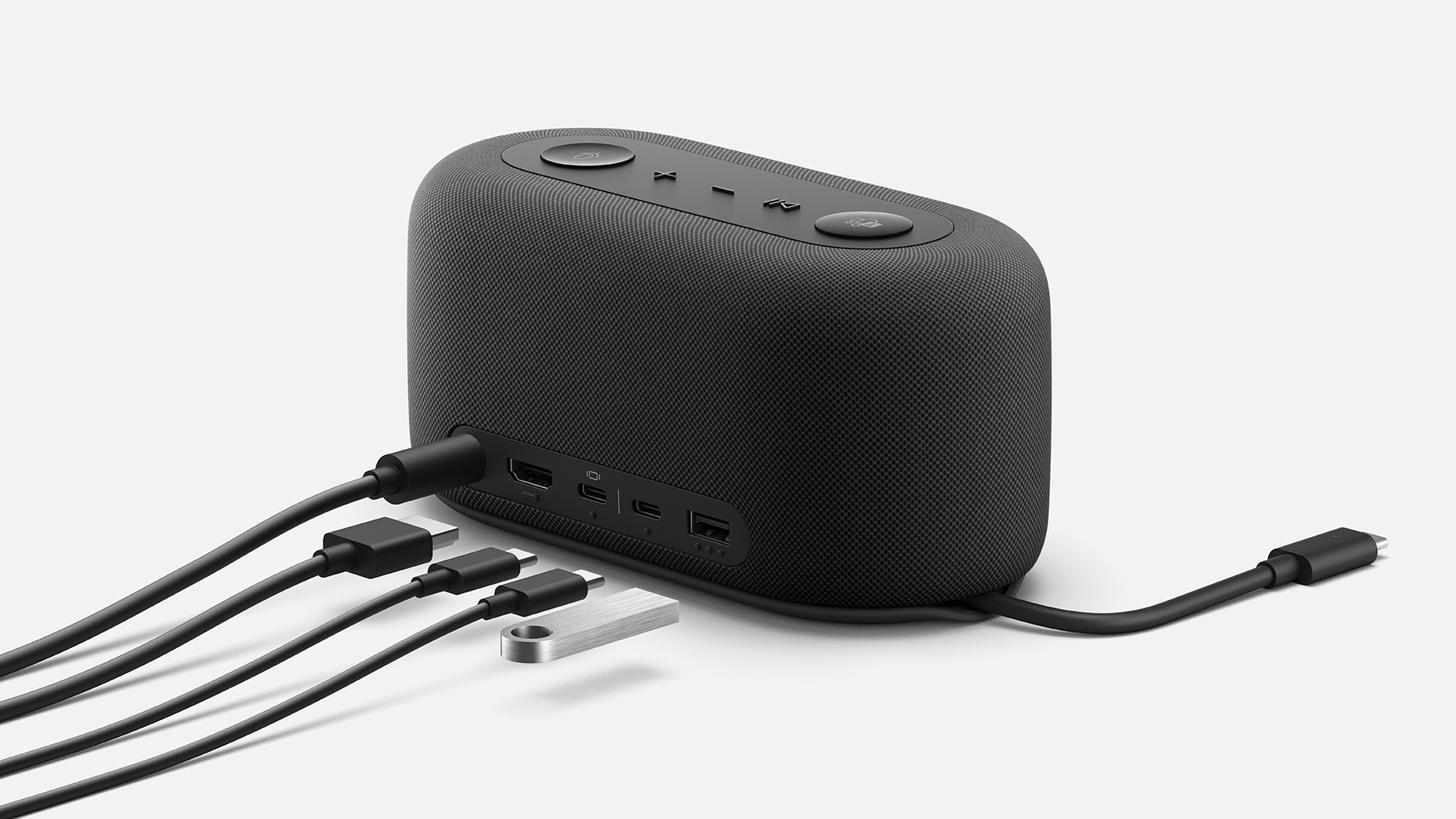 New products! Microsoft Presenter+ and Audio Dock. The Presenter+ is a Teams remote with dedicated mute button, and the Audio Dock is a $250 speaker with a built-in PC dock for connecting other peripherals and displays.
Now highlighting the new accessibility features in Windows 11, including live captions, voice access, and natural voices for narrator. 
Now we take a brief pause to take a look at some of the new features that shipped as part of the Windows 11 version 22H2 update.
"A laptop is still the go-to device for people to get things done."
Microsoft calls the Surface Laptop 5's display new with Dolby Vision IQ. Sadly, no 120Hz refresh rate. 
Surface Laptop 5 is up to 50% more powerful than the Surface Laptop 4. 18 hours of battery life too!
Curiously, it doesn't look like Microsoft is offering the Surface Laptop 5 with AMD Ryzen options with this generation. Just Intel 12th-gen U-series chips.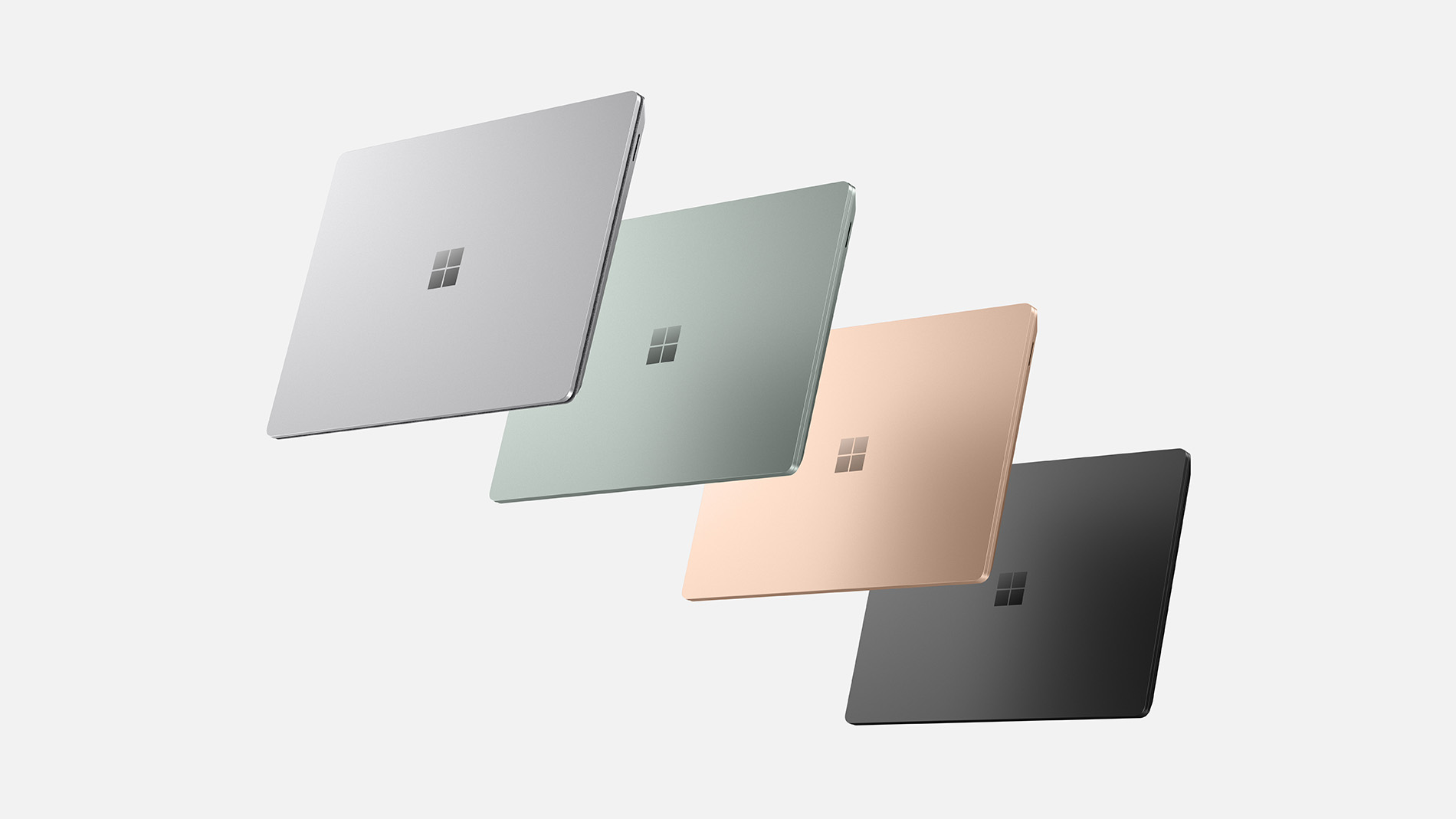 Up first is Surface Laptop 5! Now with Intel 12th-gen, Thunderbolt 4, and a new Sage colorway! Same old design, however.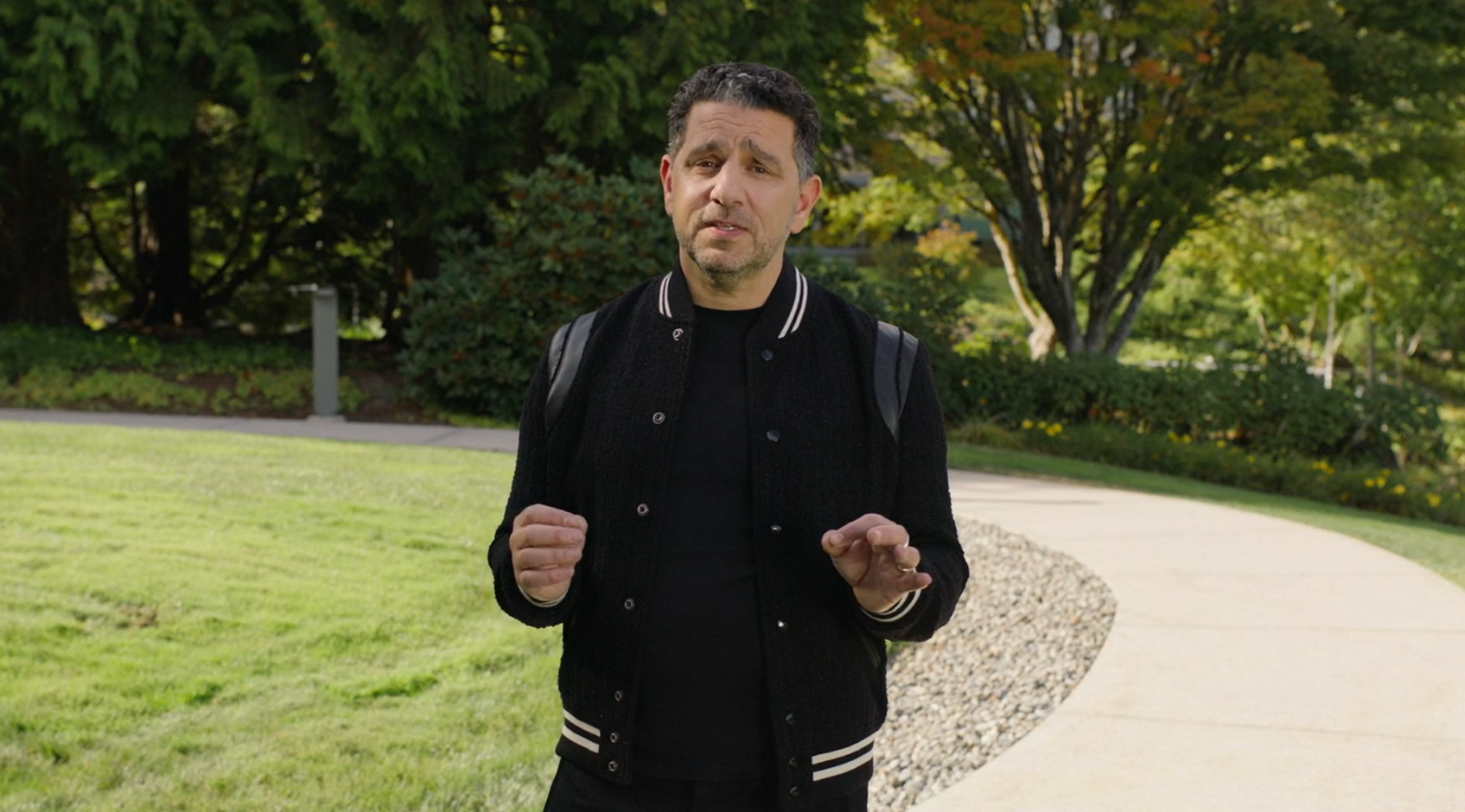 Panos Panay opens the event. He talks about how Surface is designed for people, setting up for an unveiling of the first device coming today. 
Trevor Noah is narrating the montage of different Surface devices throughout the last decade.
And the event begins! We start with a brief 10 year look back at Surface.
We're just 20 minutes from go time! We're expecting Panos Panay to take center stage to open the event. Once again, we're expecting to see a new Surface Pro, new Surface Laptop, new Surface Studio, and a handful of accessories and apps/services. — Zac Bowden 
Just one hour to go! — Zac Bowden
Good morning/afternoon/evening! The Surface event is set to kick off in a little over three hours, at 10 a.m. Eastern Time. Be sure to check back here for all the announcements as they happen! — Zac Bowden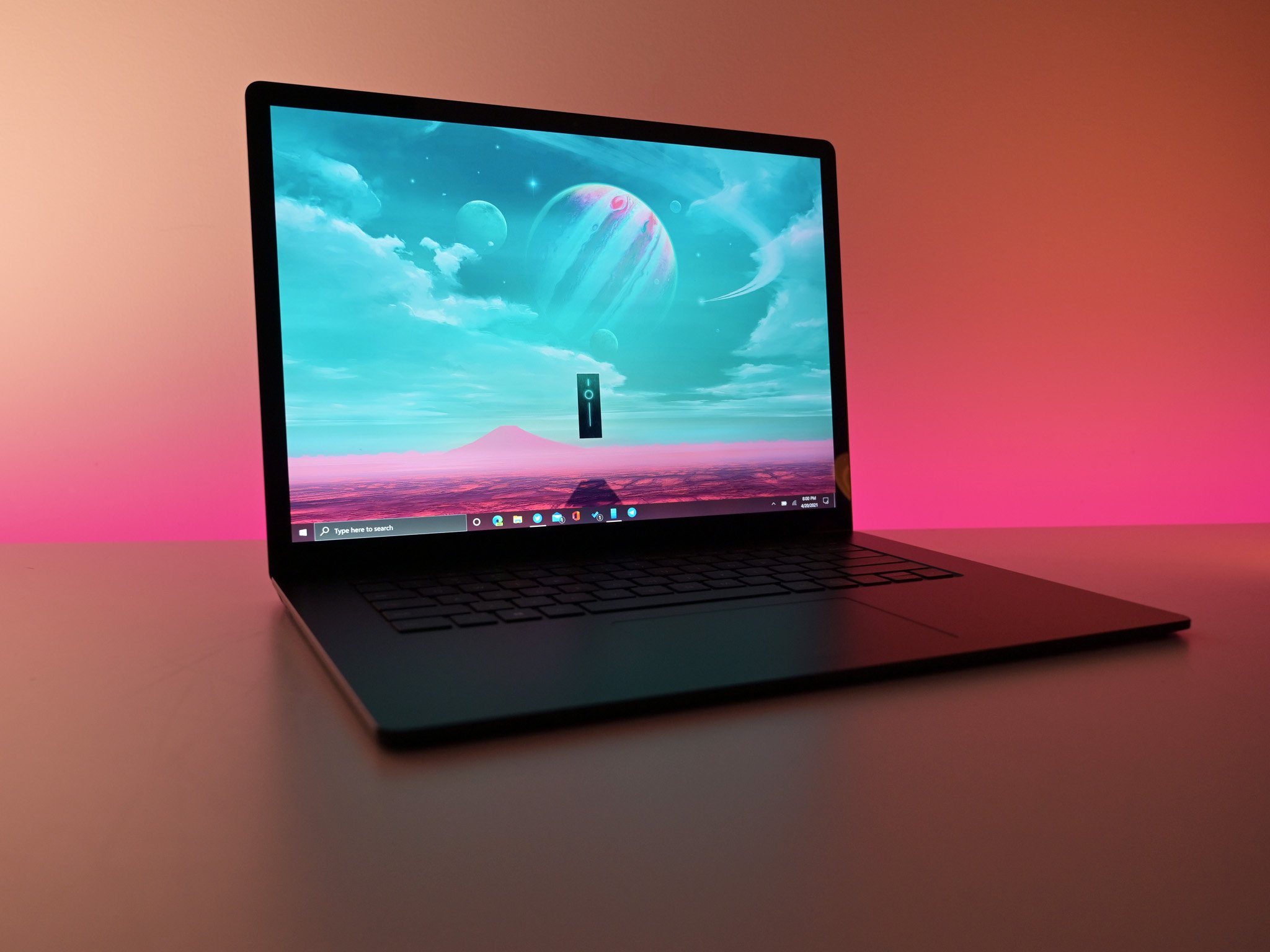 The last big PC announcement we're expecting from Microsoft at the event is a new Surface Laptop 5! Rumors for this have been pretty light, but we do know that it's not expected to be a huge departure from the Surface Laptop 5.
It's likely to feature Intel 12th-gen chips on the inside, but curiously, we don't expect to see any AMD Ryzen options for the first time since 2019. Also, expect to see Thunderbolt 4 support, and a new Sage colorway. — Zac Bowden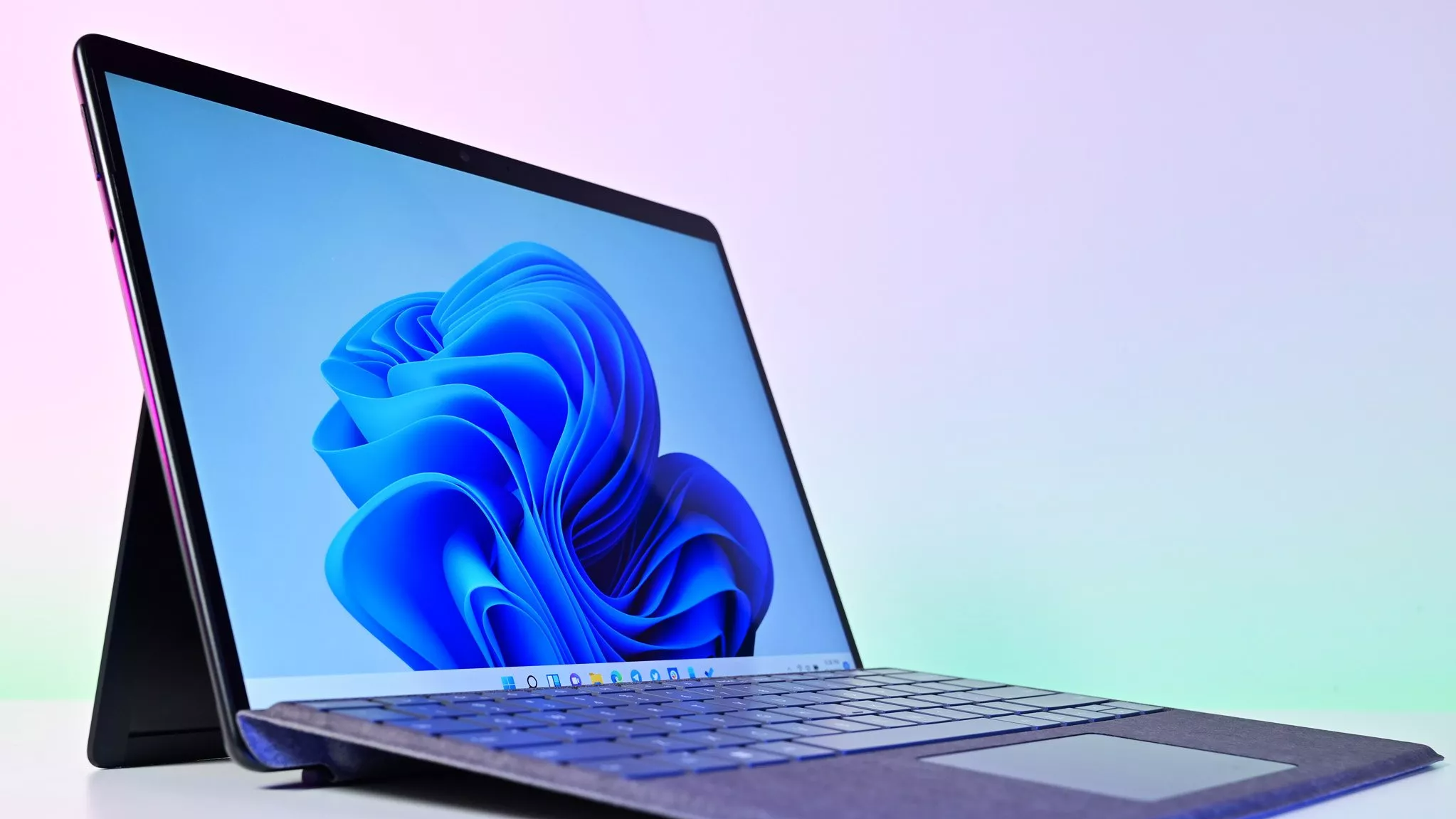 Another new device we're expecting to see is the Surface Pro 9, which we believe will incorporate both Intel and ARM chips for the first time. Previously, Microsoft had reserved its ARM chips for a special "Surface Pro X" line of devices, but this year could be the first year where Microsoft merges the Surface Pro X with the main Surface Pro line.
Additional rumors suggest the Surface Pro 9 will come in a handful of new colors, including green and blue, in addition to the usual silver and black. On the inside, expect to see Intel 12th-gen chips and Microsoft's custom SQ3 ARM SoC based on the Snapdragon 8cx Gen3. The ARM model should also include 5G for the first time on a Surface PC! — Zac Bowden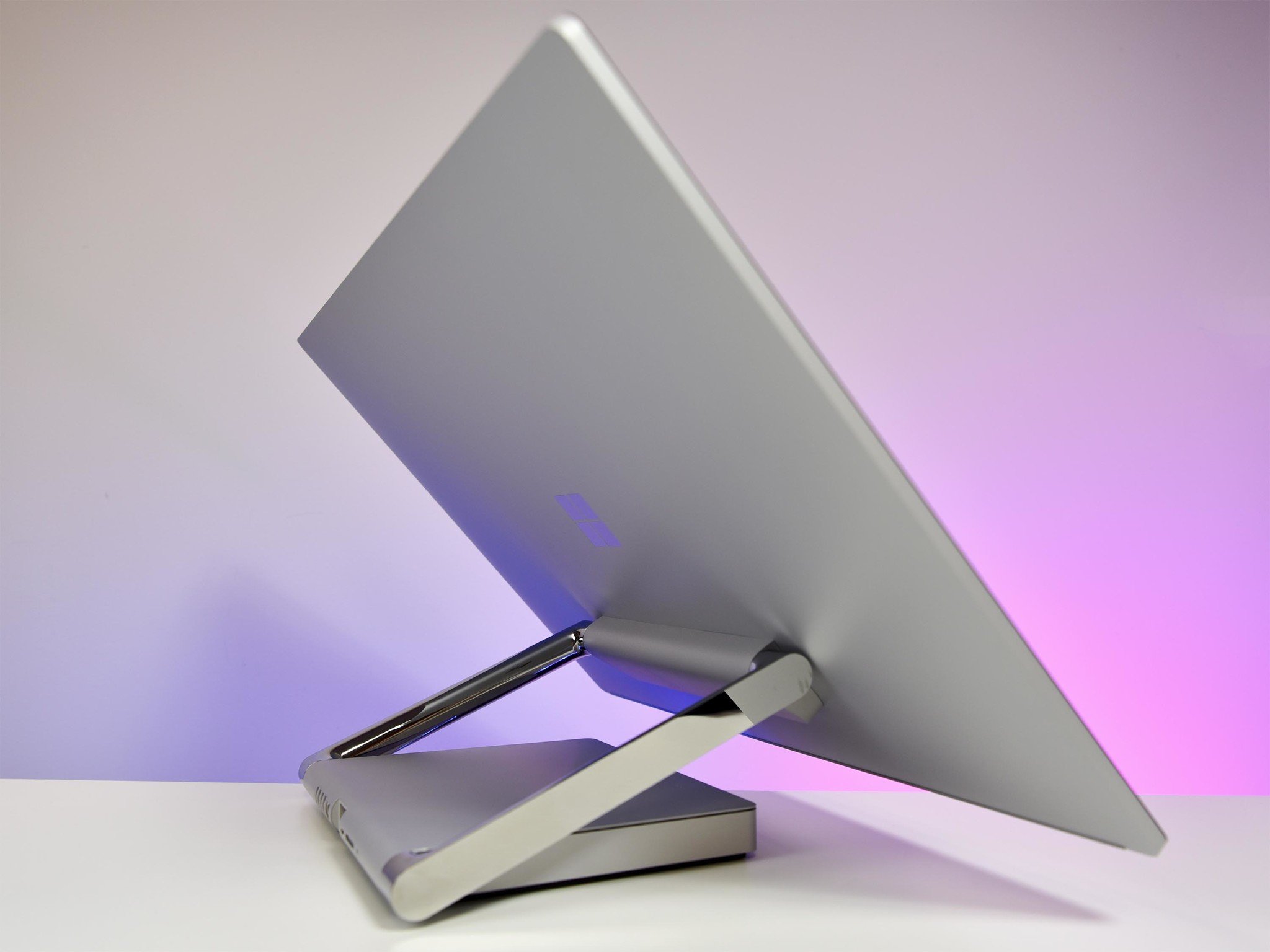 One of the devices we're expecting to see get announced tomorrow is a new Surface Studio, which I'm told might be dubbed the Surface Studio 2+. We're expecting an 11th-generation Intel Core i7-11370H chip, paired with NVIDIA RTX 3060 graphics for a huge boost in performance over the older Surface Studio 2.
It's been four years since the Surface Studio was last updated, so many were hoping to see some kind of updated design. Unfortunately, that looks like it won't be the case, as an FCC filing accidentally revealed its design, and it looks identical to the previous generation. —Zac Bowden
Updated on: Tuesday, 11th October 2022
Welcome to the Windows Central live blog for the Microsoft fall 2022 Surface hardware event. We expect things to kick off with a pre-recorded video stream at 10 am tomorrow, and I'll be right here to cover it as all the devices are announced. We're expecting an updated Surface Studio for the first time since 2018, an updated Surface Laptop, and an updated Surface Pro.
The event also marks 10 years of Surface, so we may even see something to commemorate the occasion. So be sure to check back here tomorrow for all the news as it happens! The event is expected to kick off at 10 a.m. Eastern Time. — Zac Bowden