Argentina's vice president survived an assassination attempt late Thursday after a gunman's weapon jammed as he tried to shoot her at close range outside her home, the country's leader said.
Vice President Cristina Fernández was unharmed in the incident, which has rocked the South American nation already racked by turmoil due to spiraling inflation and her trial on corruption charges she denies.
The man attempted to kill the vice president as she was surrounded by large crowds of supporters outside her Buenos Aires residence around 9 p.m. local time (8 p.m. ET) Thursday, according to a statement by President Alberto Fernández.
Video footage of the incident verified by NBC News shows the vice president greeting boisterous supporters near a white vehicle when a hand appears from the crowd holding a black pistol. The hand appears to pull the trigger inches from her face and a click is heard, but no shot rings out. Members of the crowd then appear to turn and overpower the gunman.
The gun was loaded with five bullets, according to the president. "A man pointed a firearm at her head and pulled the trigger," he said in a national broadcast following the incident. 
The alleged assailant, whom authorities identified as Brazilian national Fernando Sabag Montiel, was quickly arrested by police and the weapon was seized.
It was not immediately clear what his motive might have been. NBC News has reached out to Argentinian police and the ministry of security for further details.
The president said it was "the most serious incident since we recovered democracy," referring to the end of the country's military junta in 1983.
"We can disagree, we can have deep disagreements, but in a democratic society, hate speech cannot take place because it breeds violence and there is no possibility of violence co-existing with democracy," he said. "Our vice president has been attacked and social peace has been disturbed."
Alberto Fernández, who is not related to the vice president, called for an immediate investigation into the incident and announced Friday would be a national holiday in solidarity with her.
Other officials also decried the attack, accusing the opposition of promoting violence.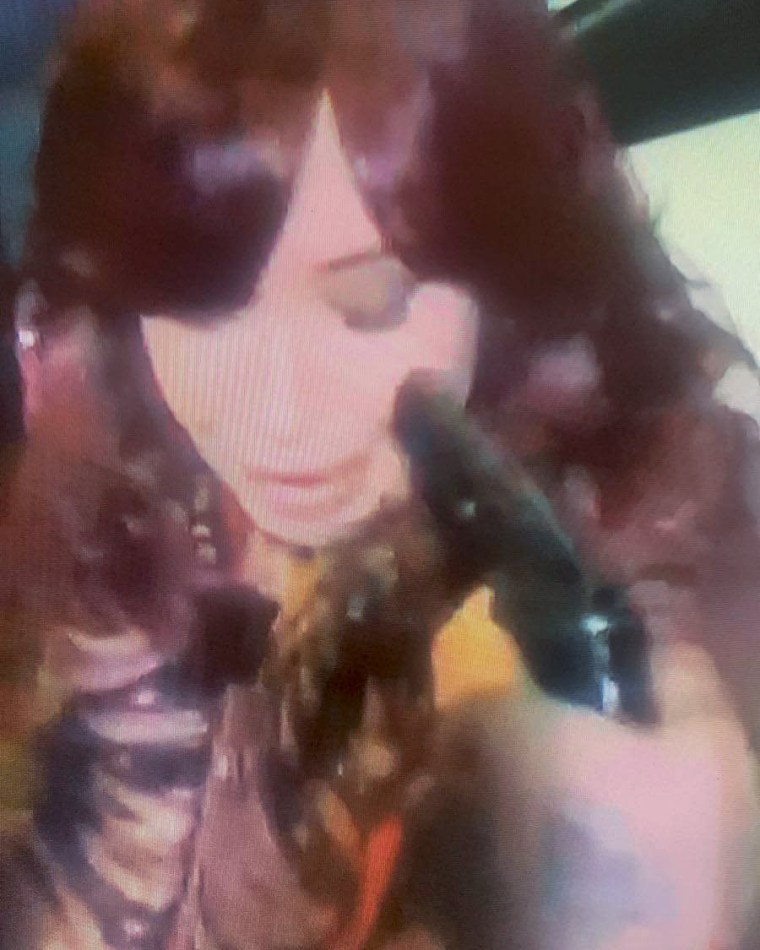 "When hate and violence prevail over the debate of ideas, they destroy societies and generate situations like today's: an assassination attempt," Economy Minister Sergio Massa said on Twitter.
The vice president previously served two terms as the country's president from 2007 to 2015. She is a politically powerful and polarizing figure in Argentina.
She faces charges of corruption during her time as president, charges she has consistently and vehemently denied.
Supporters of the vice president have been gathering in the streets surrounding her home in the upscale Recoleta neighborhood of Argentina's capital since last week, when a prosecutor called for a 12-year sentence for her, as well as a lifelong prohibition on holding public office.
Cristina Fernández became Argentina's first elected female president in 2007. She was first lady prior to that when her husband, Néstor Kirchner, led the country in the early 2000s. She belongs to the left-wing Justicialist Party.
Former President Mauricio Macri, a conservative who succeeded her, also condemned the attack. "This very serious event demands an immediate and profound clarification by the judiciary and security forces," he wrote on Twitter.
Patricia Bullrich, a former minister under Macri and the leader of the opposition Republican Proposal party, criticized the president's response to the attack.
Source link