Key events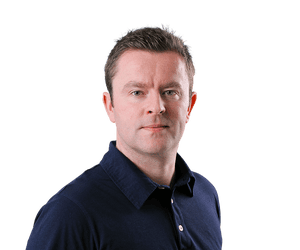 Andy Hunter
Brighton forward Neal Maupay is undergoing a medical ahead of a proposed move to Everton, with Frank Lampard insistent any incomings are not dependent on the sale of Anthony Gordon.
Maupay, who has scored 26 goals in 102 Premier League appearances for Brighton, is currently on Merseyside finalising the transfer and what would be a three-year contract. The French forward could make his Everton debut away at Brentford on Saturday if registered by noon today.
Everton have been in desperate need of additions in attack all summer and have also rejected interest from Chelsea in England under-21 international Gordon. Lampard has denied reports that Chelsea have offered up to £60m for Gordon and that he needs to raise funds to buy in the final days of the transfer window.
"Yes I do (have money to spend)," the Everton manager said. "Things are obviously relative. It's an area we want to improve and we will improve it by the end of the window. It will happen."
On Chelsea's £60m bid for Gordon, he added: "No, that hasn't come in. He is our player and remains so. He is in the squad for tomorrow. He is a huge player for us and of huge value to the team. He is an Everton boy."
Lampard revealed Dominic Calvert-Lewin is ahead of schedule in his recovery from a knee injury sustained just before the season and is due to resume training next week. He added: "If he trains in the middle of next week, will he be ready for Liverpool? That will be tough but we can start to look at the games after that."
Could Marco Asensio become the latest Real Madrid player to head for Old Trafford? Come and get your football transfer rumours, while they are still hot. Courtesy of Gregg Bakowski:
In an interview with Sky Sports, Dejan Kulusevski of Tottenham says he is enjoying playing in the Premier League because the quality of the pitches is so much better than it was in Serie A. Good job, Premier League ground staff across the land.
Scott Arfield of Rangers is having a chat with Sky Sports News now about the Champions League Group A draw – they will face Ajax, Liverpool, Napoli:
"The three of them are amazing cities, so we're definitely looking forward to going to them but the one that captures the attention is Liverpool because it's closer to home and we know our following is going to be sensational," said Arfield. "They've been finalists for numerous years, they're one of the best teams in the world, and now we can show what we're all about.
"We feel as if we're in a better position than we were six weeks ago, eight weeks ago [squad-wise] … hopefully if we add one or two more, we've got a right chance."
Borussia Dortmund "failed bitterly" in the Champions League group stage last season but they are confident of making it through this time, sporting director Sebastian Kehl said. Dortmund were knocked out in the group stage after they finished third with nine points from six games.
Edin Terzic's side are in Group G this season alongside Premier League champions Manchester City, LaLiga club Sevilla and FC Copenhagen. "We failed bitterly in the group phase last year. We don't want that to happen to us this year. We have the chance to progress in this group and still have to stretch ourselves because each team will try to give their best performance," said Kehl.
"It's not easy in Seville. Very emotional stadium, very, very emotional squad, also with the emotional coaches. And Manchester City is one of the top favourites for this title. So it's still an exciting group, but I think we'll approach it in a very positive way and I hope that we'll definitely get through the group stage."
A reunion with Norway striker Erling Haaland awaits Dortmund when they face City after the 22-year-old joined moved to Etihad in the close season. The Dortmund goalkeeper Gregor Kobel said Haaland will have extra incentive when he faces his former side.
"I'm sure he will come back very, very motivated," Kobel said. "It's always the case against your old club. But as I said, we will make it as difficult as possible for him. And we want to win these games." (Reuters)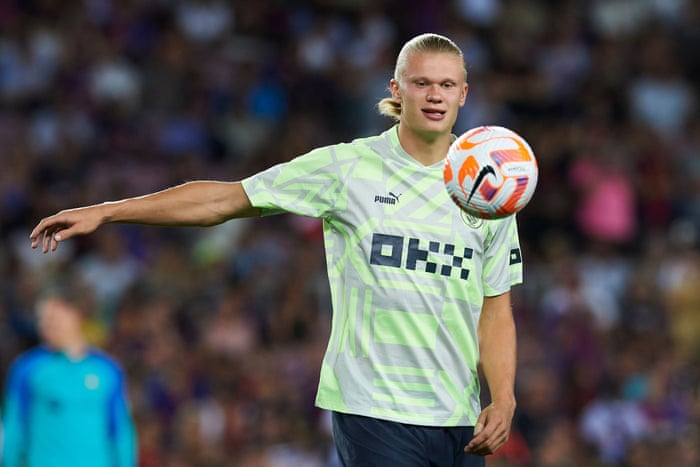 I'll post some details looking ahead to the Euro draws a bit later, but meanwhile, why not have a squizz at 10 things to look out for in the Premier League this weekend:
Before his Southampton side face Manchester United at St Mary's tomorrow lunchtime, Ralph Hassenhüttl reckons Erik ten Hag is going to pull it all together and get Manchester United challenging for titles again:
"This is a team that has a new manager - it is not surprising that it doesn't work immediately everything perfectly," Hassenhüttl said. "It would be more surprising when they're immediately flying. I see a very clear identity of what they're doing now, what they want to do now.
"You are speaking still about a top team that is going for titles and will also do this this season. If you beat Liverpool, this is a big sign, a big message to everybody that they are definitely in a good way and I see the clear identity of what they want to do and after all the problems they had. They will come with a lot of self confidence." (Quotes via PA Media)
Just in case you missed it yesterday:
Champions League group-stage draw in full
A: Ajax, Liverpool, Napoli, Rangers
B: Porto, Atlético Madrid, Bayer Leverkusen, Bruges
C: Bayern Munich, Barcelona, Internazionale, Viktoria Plzen
D: Eintracht Frankfurt, Tottenham Hotspur, Sporting, Marseille
E: Milan, Chelsea, Salzburg, Dinamo
F: Real Madrid, RB Leipzig, Shakhtar Donetsk, Celtic
G: Manchester City, Sevilla, Borussia Dortmund, Copenhagen
H: Paris Saint-Germain, Juventus, Benfica, Maccabi Haifa
Never mind that the World Cup starts in less than three months: the Champions League draw has been made, the Premier League and Football League is ready to roar back into action this weekend, and the transfer window will close in roughly six-and-a-half days.
Before the standard weekend action, though, the Europa League group stage draw (feat. Manchester United and Arsenal) is due today at 12pm UK time and the Uefa Conference League draw will be coming up later, too. It's all go.
Luton and Sheffield United kick off the EFL action at 8pm this evening, before Southampton v Manchester United begins the top-flight programme at 12.30pm tomorrow.
Team news, press conference quotes and much more coming up throughout the day including those European draws … let's begin with Jonathan Wilson's analysis of yesterday's Champions League fun:
Source link